/

/ E-KURSE Microsoft Windows XP - Griechische Version
E-KURSE Microsoft Windows XP

Griechische Version
Die Erweiterung Ihrer Kenntnisse und Kompetenzen im Informatikbereich sowie die Bewertung Ihres Personals nehmen wir ganz ernst!
Hier finden Sie einen passenden Kurs, der den gesamten Lerninhalt (Syllabus) im Hauptniveau abdeckt und Ihnen dabei helfen wird, Ihre Kenntnisse von Ihrem Hause aus zu erweitern, ohne die Transportkosten tragen zu müssen.
Modul Inhalte: mit Dateien und Ordner arbeiten, Antiviren, Symbole, Fenster, Editor, Kopieren und Verschieben usw.
Gratis Lektion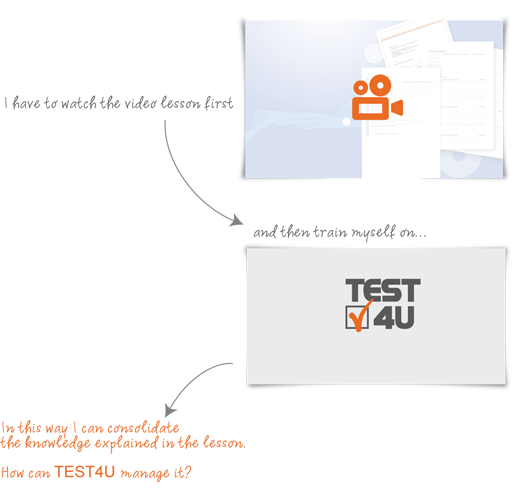 Windows XP
Syllabus
Free video-lessons.
Click on the icons with the indication Free.

Minimale Systemanforderungen
Prozessor: mindestens Intel Pentium® 4
Arbeitsspeicher: 512ΜΒ+ RAM
Festplattenspeicher: 1-10 GB
Anzeige: 1152x864 minimale Bildschirmauflosung
Betriebssystem: Windows® XP / Vista / 7 / 8 / 8.1 / 10 (neueste Servicepacks)
Internet Explorer 7, 8, 9, 10 oder 11 muss installiert sein
Internet: Breitband Internetverbindung
For 1 Monat ?
20 stunden ?

Bonus Time

?
Spend more - Earn more
150 €
5% off
300 €
10% off
400 €
15% off
500 €
20% off
750 €
25% off
1000 €
30% off
Louis Endendijk

26/03/2018 17:01

Test4U has been a great help in preparing for the MOS Excel Expert 2016 Exam. The enormous variety of the exercises cover the... (Mehr)