TEST4U Microsoft Windows 10, 8, 7, Vista, XP

English version
Rely on TEST4U because it offers:
Variety - 852 exercises for MS Windows
Training Hours - Purchase hours for practice according to your individual needs
Unlimited Tests - No limit to the times a question runs, unlike competitive software
Classification - Distinct subcategories ?
Feedback - Immediate evaluation of answers ?
Plenitude - It covers 100% the certification syllabus
Adequacy - Same environment as the exams'
Flexibility - Practice on any Computer
Updates - Access to updated version
For Individuals
Do you need to acquire a computer certificate, or to renew an existing expired one? Are you interested in improving your knowledge and skills about computers? You can achieve it by using TEST4U from the convenience of your home!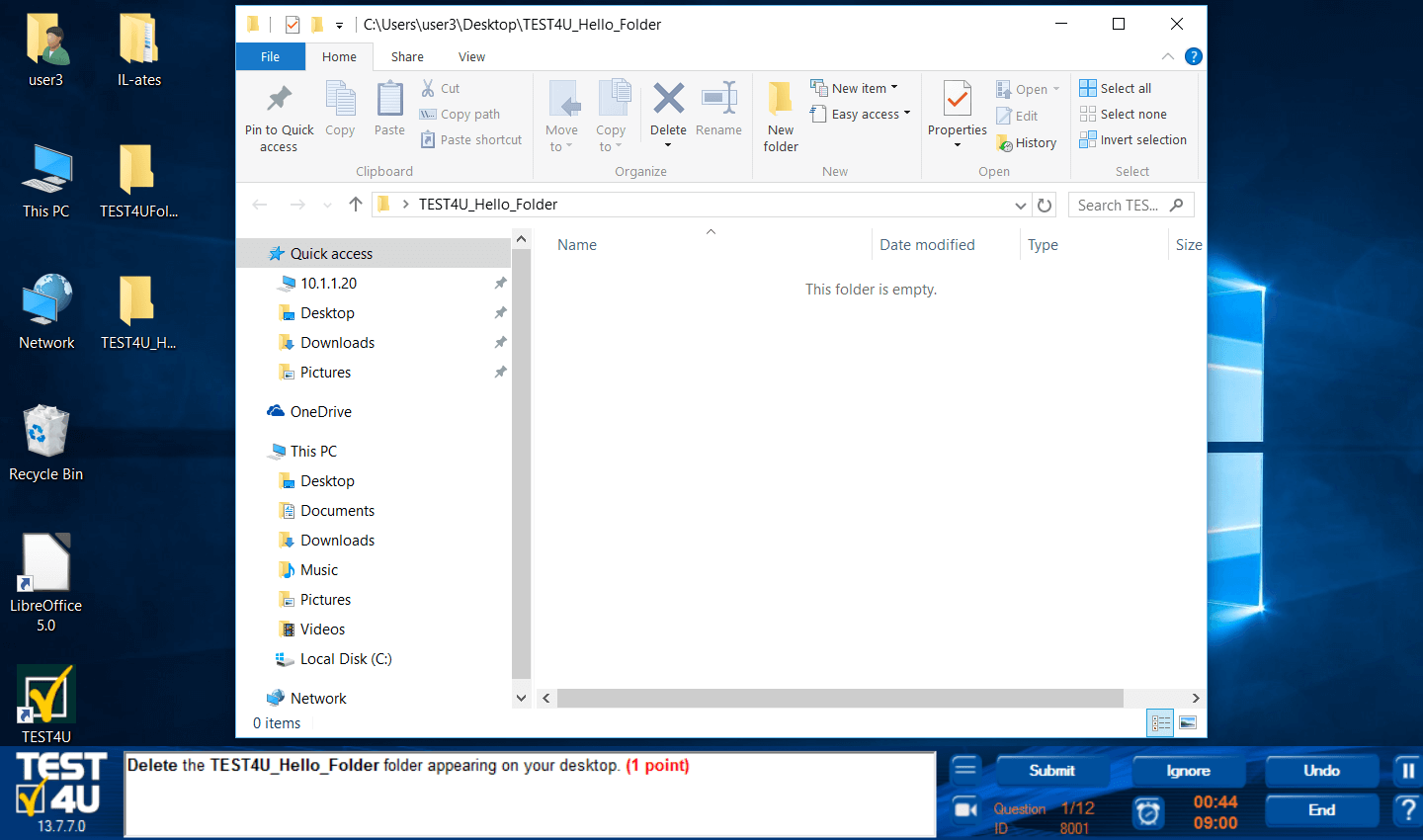 Más de 700.000 candidatos han confiado en TEST4U para su formación desde 2003.
Esto es lo que dicen:
For Enterprises
If your job is about computer education, then you stand just one step away from providing the best possible services! If you represent an educational institution, a business, or work as a public servant and you are interested in teaching the use of the operating system Microsoft Windows, then you should use the most popular learning program for office software.
What does TEST4U offer?
This edition includes educational material (exercises, tests) that will help the student learn how to perform basic functions at windows, use the notepad, work with folders and files, use copy paste, compression, print the files as desired, learn about viruses etc. This edition contains 167 Live in ates and 685 Quiz questions which will help the learner obtain a recognized computer certification and familiarize them with the examination process.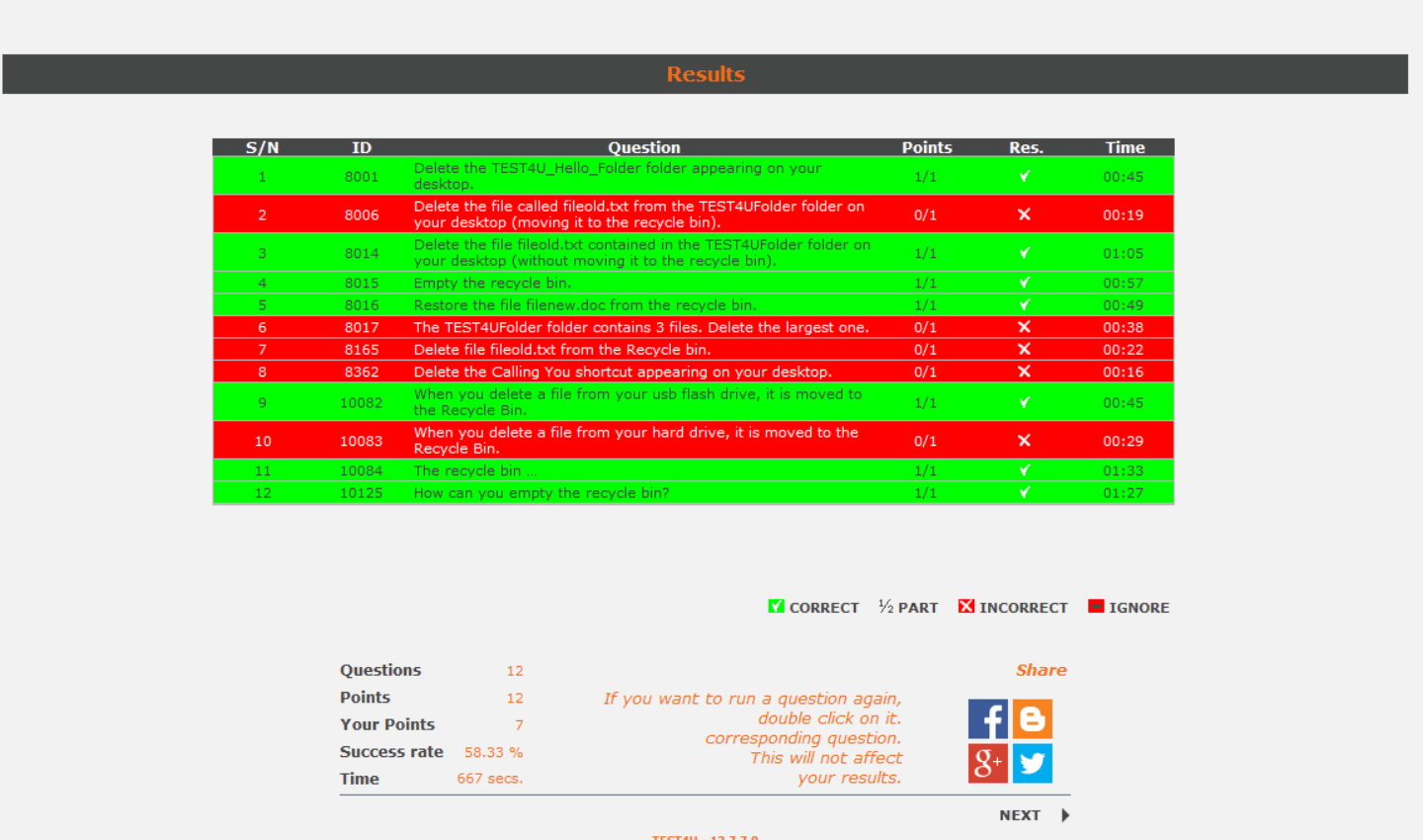 TEST4U includes test and exercises especially designed so as to cover the syllabus for computer certification acquisition or renewal. You will remain completely satisfied with the approach that the questions are designed, because the exercises are adjusted to the certification examinations of various Certification Bodies (e.g. DIPLOMA, ECDL-ICDL, Microsoft Certiport, Cambridge e.tc.).
It covers 100% the syllabus of DIPLOMA Certification Body (DIPLOMA Business Office και DIPLOMA Basic Office) and other Certifications Bodies : Ecdl Icdl (new profile, core, start 5.0), Microsoft Infotest, Vellum Cambridge, Acta, Key-cert, ICT, Globalcert.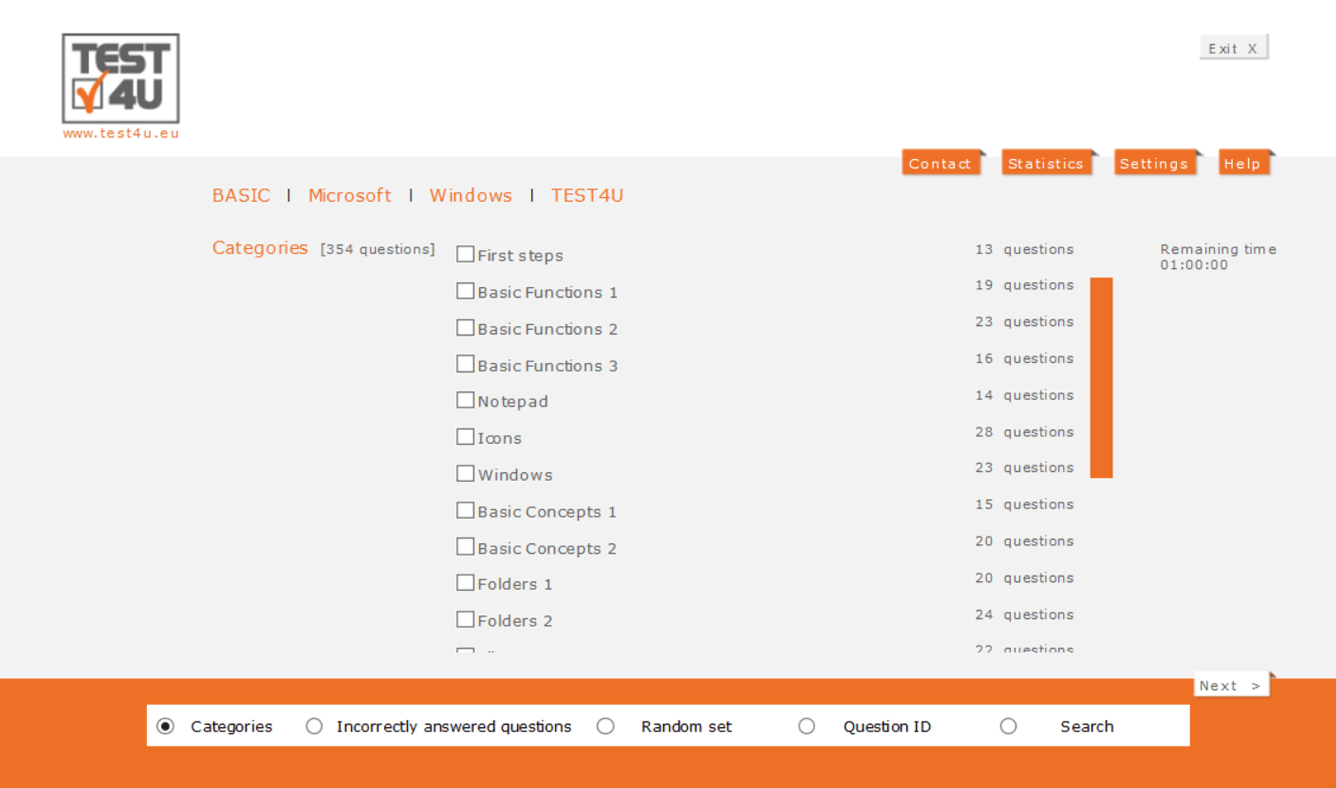 If your knowledge is limited, we propose that, prior to practicing at TEST4U, you should watch the online video-lessons (e-courses) for each module.
MS Windows 10 8 7 Vista XP Test which contains tests and exercises for practice.
Last updated: 25 Jul 2019
Minimum system requirements
CPU: Pentium® 4 (or newer)
RAM: 512ΜΒ +
Hard disk free space: 1-10GB
Minimum screen resolution: 1280x720 (size of text, apps and other items 100%)

Operating system: Windows XP / Vista / 7 / 8 / 8.1 / 10 English Version (updated with newer service pack - Region Format: English (United States))
Internet Explorer: 7.0+
Notepad
Paint
Continuous Internet connection is required

Syllabus
This product covers the following syllabus. You can see the sections covered as well as the number of questions by clicking on each tab.

Check the
quality
of our questions
Enter your e-mail address below and we will immediately send you 55 questions