E-learning content, MOOCs, video-lessons, learning platforms and countless of free or paid resources have flooded the internet.
While it's easy to find any kind of learning content for the skills someone is interested in acquiring, the abundancy of the material available makes it hard to decide over its quality. When it comes to setting a series of criteria for deciding upon which learning content to trust, there is no specific answer.
Why go for e-learning?
Benefits of the e-learning approach
Why is everyone trying to learn something online? Is the old-fashioned way already dead?
Gaining new skills means investing time, sweat and tears. In other words, it requires commitment. But how does the perception change when time is limited and the willingness to commit is not so strong? As Michael Lan, Language Education Consultant at Glossika, a language learning tool claims, "the busy schedule made it hard" for him not only to "register for and attend classes", but also to "sit down with a good book and read at [his] leisure".
M. Lan: busy schedule burdens register, attend classes & sit down with a good book and read
Click To Tweet
Since learning involves too much effort, the fact that just a few clicks away there is good quality material, developed by top professionals, makes e-learning more prestigious as compared to other alternatives. As Jake Tully by the Creative Department of TruckDrivingJobs.com claims "For only a few hours of my time I received some indispensable advice for free from true professionals." In other words, accessibility is one of the most important features of e-learning. Whether the student lives next door, or at the other side of the world, top quality e-learning can be equally accessible and provide the same opportunities to people worldwide.
Accessibility but at what cost? Does equality raise inequalities?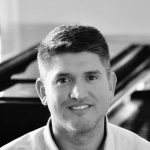 If an e-course costs the same throughout the different countries, it is automatically not equally affordable for everyone. However, e-learning content, at least for the fundamentals can be accessed for free. Gene Caballero, the Co-Founder of GreenPal has found great use in YouTube. Having gained Photoshop and piano skills, Gene Caballero claims to be overwhelmed with the number of videos available that would get him started. He says "YouTube had hundreds of hours of videos that were instrumental to my learning…and they were all free."
YT had hundreds of hours of videos that were instrumental to my learning.. G. Caballero
Click To Tweet
To this end, interactive training platforms such as http://www.academy-of-code.com/en/, have been developed to offer the opportunity to anyone to cultivate coding skills, absolutely for free.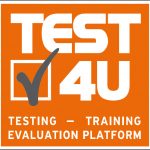 When it comes to practical IT training about everyday applications, such as Office suites, TEST4U provides at a minimum cost excellent training to rely upon, because it combines interactive features and real-working conditions environment that help the trainees gain new skills in an engaging way.
Last, but not least, it is important to mention that each student has a different background, different needs and different aspirations. Finding content that customizable and Tailored-made can be challenging. Developing custom content requires careful consideration. As Jake Tully mentions, "many of these videos tailor the learning towards a primarily millennial market". But apart from distinct content feature, e-learning demands advanced technology and special features of the learning platform. According to Jake Tully, the duration of the video lessons and the very nature of the feedback that the audience can give, constitute important factors to consider.
many of these videos tailor the learning towards a primarily millennial market...Jake Tully
Click To Tweet
What about the e-learning effectiveness?
And this is where the effectiveness gets involved. The huge number of the modules available provides an insight about their appeal. According to Michael Lan, the Learning tool Glossika made him "able to speak and read Spanish and Mandarin Chinese fluently in just 5 months". As he underlines, the experience was very good and the results amazing.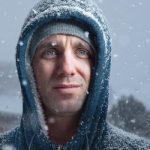 The experience of Daniel Davidson, Founder – By Dan Design Co., was similar. After wasting quite a lot of time and effort with the traditional learning way with books and hard copies, he found the perfect match in two series of video tutorials. Of course, that was just the beginning of a long road journey that involved thousands of hours on YouTube in order to gain the related skills. However, if it wasn't for this e-content, he would have been stuck at his old job.
if it wasn't for this e-content, I would have been stuck at my old job...Daniel Davidson
Click To Tweet
Alongside, Jake Tully from TruckDrivingJobs.com, admits opting for "e-learning simply because the SEO and content marketing texts he had read were not current nor were they specific enough to be effective."
Are there any clouds in paradise?
Well, yes, there are. One of the possible drawbacks, Daniel Davidson, describes has to do with the effort and time invested in locating the appropriate learning source in order to achieve the desired learning pace. As he mentions "I've spent hundreds and possibly thousands of hours on YouTube deepening my coding, marketing, SEO, and all web related skills. I can easily say, if it weren't for online videos, and specifically Chris and Jeffrey, I'd still just be a print designer. My only regret is I didn't start sooner and go faster."
But is this the case for every skill?
Is watching YouTube videos all it takes?
The greatest enemy to beat however is still the very nature of the video-lessons. It's outside of our nature to gain new practical skills, just by watching.
It turns out that it all depends on the nature of the skill we want to gain. To cut a long story short, gaining new skills is a process that requires practice. So, it goes without saying that simply by watching video lessons, no matter how well designed they may be, there will be no remarkable result. Training tools are necessary. This is the conclusion reached by the Carnegie Mellon University's research. It proves that students may benefit up to six times more by interactive activities than by Massive Open Online Courses (MOOCs) (read the full article http://www.sciencedaily.com/releases/2015/…/150914220526.htm).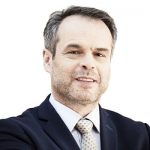 That was the case with the learning tool Glossika. According to Michael Lan, "the learning tool, Glossika, provides audio tracks that allow [the students] to learn and practice phrases and words in the target language". Recent data from the entrepreneurs world supports these claims. According to Stelios Lambropoulos, CEO of Infolearn, the lack of hard skills only proves that employees do not perform as well as they could have Click To Tweet  the lack of hard skills only proves that employees do not perform as well as they could have if they had received proper training, constituting hard skills assessment an important factor during recruitment (more at https://www.test4u.eu/blog/the-new-trends-and-tools-at-the-disposal-of-hr-departments/).
A few steps towards improving the effectiveness of the e-learning have been adopted, such as an assessment quiz after the lesson is complete. But the ineffectiveness of this approach is depicted by the fact that examinations such as MOS Certiport have abandoned the old-fashioned way of examining (by checking the performance at simple step-tasks) and move towards a closer to actual working conditions examination (by checking the skills at multi-projects) (more at http://www.certiport.com/portal/desktopdefault.aspx?page=common/pagelibrary/mos2016/mos-2016/whats-new.html ). Innovative Training Tools have been developed to sustain this approach, such as TEST4U for Office suite learning https://www.test4u.eu/en/e-tests/mos-exam-77-727-excel-2016-en.
There is not a single approach to learning. Not every skill is acquired the same way. When it comes to skills that involve actually doing something, you just have to go for it. The advances of technology provide the tools and conditions for such options. Training for applications such as Microsoft Excel, Word or PowerPoint, or acquiring new coding skills can be achieved much more effectively and efficiently through an in-application training environment, as opposed to simple watching video-tutorials.
In any case, new tools are being developed in order to facilitate e-learning and make more skills easily accessible to a wider audience.