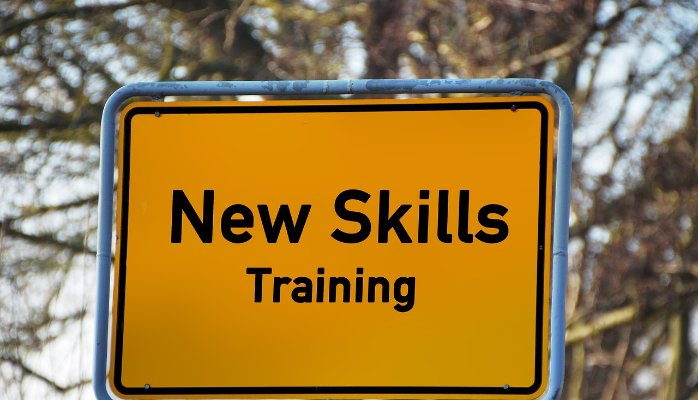 What are the Benefits of Employee Skills Assessment Software?
High employee turnover is one of the most expensive aspects of running a business. Finding, hiring and training a new employee is a major investment. A McKinsey research reports that the main problem is not the creation of new jobs, but the lack of skilled candidates. When things don't work out, a business loses the money it invested and has to spend even more to engage in the process all over again. Even when qualified employees are hired and retained, gauging their skills and keeping them focused on ongoing improvement is costly and cumbersome too. In a recent conference, evidence was provided that the vast majority of employees do not even possess the computer operation skills required. More than 83% of the employees were unable to pass the basic level assessment (slide 9, video presentation 3:37). Through the use of well-designed skills assessment software, employers can more accurately identify qualified candidates and more effectively track the skills and progress of existing employees. And it's not just about the soft skills. The hard skills are becoming increasingly important. A recent study performed by Elance-oDesk & Millennial Branding suggests that 55% of the recruiters focuses on hard skills, whereas only 21% on personality. Another 45% of the recruiters believes that in the future they will become even more hard-skilled focused.
What is Skills Assessment Software?
As the name implies, skills assessment software is software that assesses an individual's skills in a specific area. In recent years, a vast array of such programs has become available. They span a huge range of topics and subjects, allowing employers to test employees' and prospective employees' skills in relevant areas. It goes without saying that the various Skills Assessment Software present many differences. They may focus on soft skills and personality assessments, on hard skills and try to verify them via multiple choice questions, or even test the candidate on actual working conditions, with the cooperation of the actual application, the so called in-application testing. Each of them is more suitable depending on the needs. For instance, the computer related skills are better evaluated by an in-application assessment software, rather than by a multiple-choice one. This becomes increasingly important for modern businesses, which tend to be particularly concerned about finding candidates who are proficient in a range of computer-related skills. Not surprisingly, many skills assessment programs test people's skills at the use of Windows, the Microsoft Office suite, PHP, MySQL, JavaScript and a wide range of other types of software and programming languages.
Benefits of Pre-Employment Skills Assessment Software
By identifying and hiring the right employee the first time, a company can save huge amounts of time and money. It's easy for someone to claim proficiency in a subject on a resume. By actually having them prove it, a business can zero in on truly qualified candidates and skip ahead in the hiring process more quickly. A few of the main advantages of using skills assessment software during the hiring process include:
1. Reduced Turnover – People tend to stretch the truth on their resumes, assuming they can figure things out once they are hired. This causes major headaches for employers, who are often forced to let go such employees and restart the hiring process from scratch. As noted by the Edward Lowe Foundation, this issue is largely eliminated through the use of skills assessment software, which doesn't use multiple-choice questions but rather forces candidates to demonstrate their skills and knowledge in a meaningful way.
2. Increased Accuracy – When certain skills are essential for a particular position, it makes sense to ensure that the final contenders possess them. This type of software increases accuracy during the hiring process with very little extra effort on the part of the employer.
3. Reduced Costs – Having to constantly absorb the costs of identifying, hiring and training new employees is expensive. Skills assessment programs, whether they're installed locally or provided online, help employers keep hiring costs in check.
4. Saved Time – Businesses don't often have the luxury of taking their time while hiring new employees. In the mad dash to replace a former employee, mistakes are often made. Skills assessment software allows a business to make accurate hiring decisions quickly and efficiently.
5. A More Level Playing Field – By using skills assessment programs, employers can give all candidates a fairer shot at landing the position. All too often, a well-written resume will zoom to the top of the pile, and more qualified and skilled candidates are left in the dust. By including the results of skills assessments in the hiring process, employers can focus less on well-crafted resumes and more on real, concrete skills.
6. Improved Compliance – EEOC guidelines dictate that information culled from skills tests must be applied impartially. Well-designed skills assessment software adheres to such guidelines, helping employers maintain compliance.
7. A Competitive Advantage – Companies with the most skilled employees enjoy a significant competitive advantage. Skills assessment testing allows businesses to more easily pinpoint truly talented, skilled candidates and gives them a great edge over competitors who don't use such tests.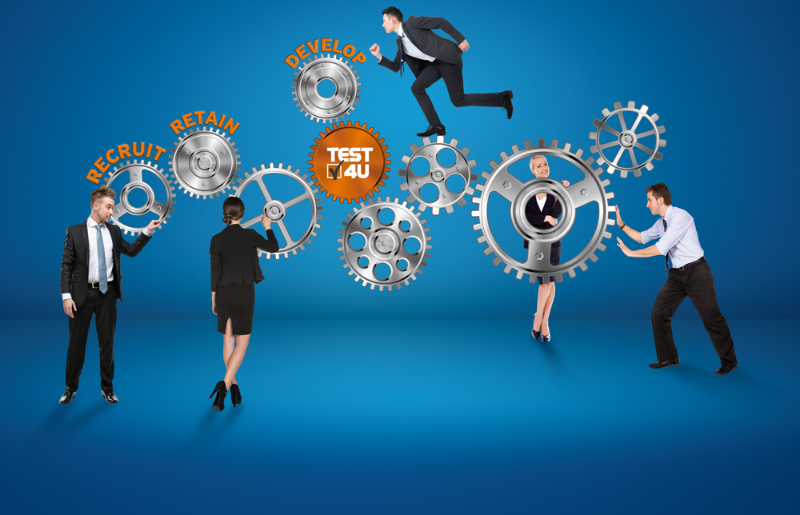 Benefits of Using Skills Assessment Software for Current Employees
Skills assessment software is a great investment not just because it helps a business identify the most qualified candidates but because it also helps to encourage the ongoing growth and improvement of current employees. A few advantages of having employees use this software include:
8. Identify Skills Gaps – Through skills assessment software, employers can zero in on skills gaps across personnel to identify areas that could use improvement. This is much easier and more efficient than waiting for issues to arise due to a lack of skills in a particular area.
9. Develop Training Curriculum – By regularly having employees complete skills assessment tests, businesses can identify training needs. This information can then be used to develop more effective training curriculum, helping employees stay on the leading edge of the latest developments.

10. Increase Productivity – Employers can often discover untapped skills by having employees complete assessment tests using skills assessment software. Based on the results of these tests, employees may be moved to different positions where they can more effectively and productively use their skills.

11. Track Progress – Skills assessment software helps to establish benchmarks in terms of employee skill levels. These benchmarks can then be referred to after training sessions and other development activities to track employees' progress in various areas. In this way, a company can determine the effectiveness — or lack thereof — of its training methods as well as identify employees who just aren't progressing as needed.

12. Improved Performance Reviews – When used in the performance review process, skills assessment software improves an employer's ability to promote employees or to engage in other HR-related decision-making.

13. Confirmation of new-skills consolidation – When a business decides to take advantage of the distant learning method, along with the benefits, comes an important disadvantage: the fact that it is very difficult to rely on just the e-learning material and suppose that the new skills have been consolidated. The Skills Assessment Software can be used right after the e-learning course in order to shed light on any dark corners.
Thanks to the ready availability of skills assessment software, there's no reason for employers to go it alone when hiring new employees or when determining the skills and progress of existing ones. There is software out there that tests employees' skills across virtually every imaginable subject and topic, and some of the most popular ones focus on proficiency across various computer programs. By evaluating prospective and current personnel with skills assessment software, any business can make more effective hiring decisions and can make the most of its current workforce.
These ideas were discussed during the 4th HR in Action Conference, which was held in Athens on 30th June 2015 by Stelios Lambropoulos, the co-founder of Infolearn-TEST4U.
You can access the presentation slides here:http://www.slideshare.net/test4u_eu/recruit-retain-and-develop-talented-hard-skilled-staff-50208460?related=1
and the presentation video here: https://www.youtube.com/watch?v=TQnsUEUT9vM